Welcome!
In this course beginners will learn how to paint a beautiful piece of abstract art inspired by nature.
In this step-by-step tutorial I'll show you a variety of canvases and surfaces, painting tools you can use in addition to brushes, how to create interesting textures and which acrylic paints I use. By the end of the lesson you'll have your first piece of abstract, minimalist art: a gorgeous seascape!
Click on "My Products" at the top of this page to find out more information on this course.
"Julianne is inspiring, welcoming and above all FUN! She is an excellent instructor who explains every brush/tool, different techniques, and color choice as she guides you."


Elaine Carroll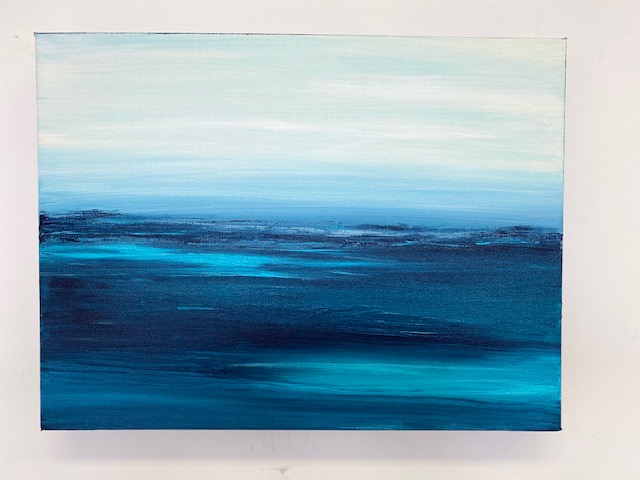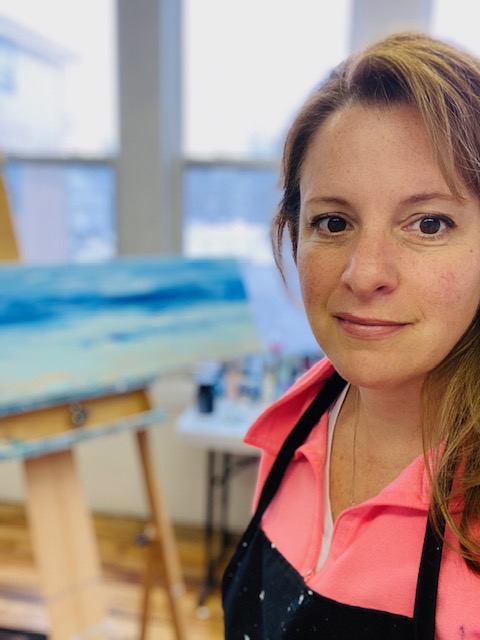 Hi, I'm Julianne McLaughlin and I am a self-taught artist.
In 2018 I lost my father to Alzheimer's, it was one of the most heart breaking times of my life. I was fortunate enough to spend many hours with him over this three year decline and I learned so much from him. My Dad was a brilliant engineer, an avid reader, lover of music (classical and Irish), fixer of all things broken and an artist. He started painting watercolors when he was 65. In February of 2019, I suddenly and strongly felt the need to buy a canvas and paint something. Keep in mind that I haven't painted anything other than walls and an occasional piece of furniture. I went ahead, painting with the feeling of "something," what I believe was my Dad, urging me on. I fell in love with abstract art and found something that soothes my soul and gives me an amazing feeling of creative energy and happiness. I believe we ALL have something creative within ourselves and I want you to experience the same joy and happiness I have had learning how to paint!
Check your inbox to confirm your subscription